PRIMARY EXPERTISE
EDSA Solutions
Our highly capable team at EDSA Solutions is committed to providing world class engineering design solutions for the Oil & Gas, Petrochemical, Process and other engineering industries.
EDSA Knowledge
With the goal of transforming good engineers into great engineers, we formulate course curriculum to ensure an effective transfer of knowledge and the enhancement of work quality for our users.
EDSA Resources
We work to provide knowledge and assistance on the usage of software for clients' projects. We believe in working closely with our clients to ensure successful completion of each task.
IN THE NEWS
May 11, 2012
EDSA Solutions eBites:  Thank you for those clients who attended ROHR2 Product Launch 2012…
read more
July 9, 2013
EDSA Resources eBites: June 10, 2013 – EDSA was proud to bring 'Fitness-For-Service and Risk…
read more
March 4, 2013
EDSA Knowledge eBites: March 4, 2013 – Ready to join one of our highly-rated…
read more
ABOUT EDS ASIA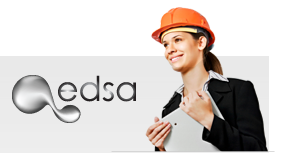 A leading computer software and engineering support and training company in the South East Asia, EDS Asia,s status as a representative of major brands such as ROHR2, PIPENET™ and HTRI® a testament to the company's strength in various sectors and industries, including oil and gas, energy, building construction, mechanical designs as well as engineering consultancy and more.
Our clients
Some of the clients that chose our service